Heavy Duty Radiator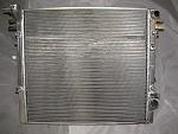 Our heavy duty Radiator is designed specifically for the LS engine. We use a double pass design for maximum cooling and proper positioning of the outlets. The outlets are also sized to fit the LS engine.
Each radiator is TIG
welded and contains no epoxy. A steam port is added to the side tank to accommodate the LS steam vent.
Our radiator accepts the original JK fan assembly, a/c condenser and mounting hardware. Slight modifications to the fan assembly are required for a
perfect fit.
This radiator is highly recommended for any engine larger than 5.3 liters. We find the 5.3 liter engine runs fine with the stock JK radiator; however,
in hot climates or slow crawling it is good insurance against overheating.
Kit includes*:
Heavy duty radiator
Steam vent fitting
Drain cock
Cooling fan hardware
---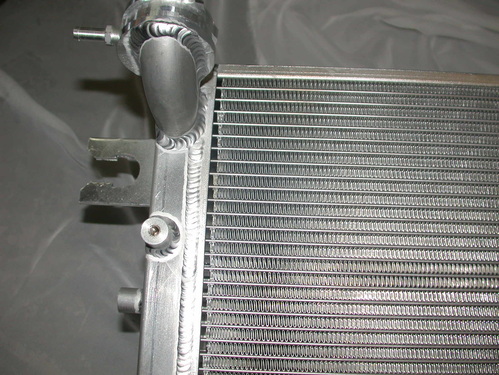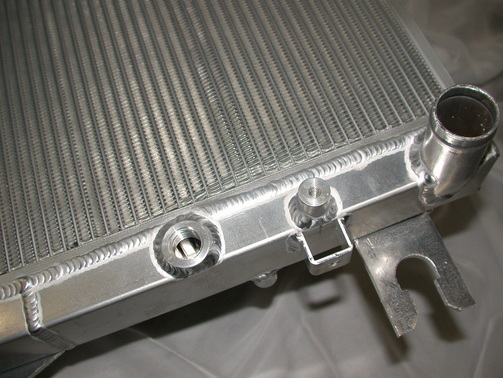 *
The molded radiator hose (Gates part # 61783) can be sourced locally by most auto part stores. Please confirm the correct fit/shaping before purchasing or before return date expires.