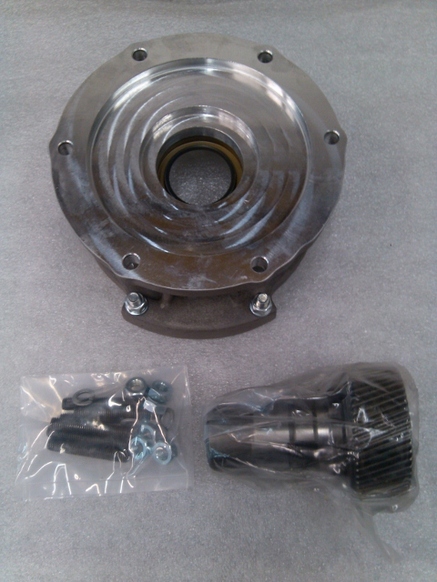 Transfer Case Adapter For The 6L80/90

Our 6L80/90 transfer case adapters allows you to run your Jeep NVG 241J transfer case behind the 6L80/90 transmissions. Replacement of the front input gear in the trasfer case is required.
This transfer case adapter in not compatible with the Jeep NVG 241 O
R used in the Rubicon model. If you have a Rubicon you will need to run the 2.7 NVG 241J transfer case. Combined with the low first gear of the 6l80 you will find low range has a similar low ratio to a stock Rubicon.
Atlas 2
You may also choose to run an Atlas transfer case. Please contact us for
details.